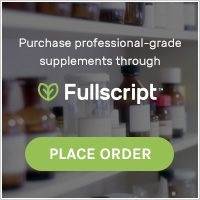 Click our Fullscript link ABOVE to order your
favorite NUTRITIONAL SUPPLEMENTS at 25% off!
If you would like to order any nutritional supplements please click on the link above to visit Dr. Kristie Carter's online Fullscript dispensary. Once you create your account, we will update it so you receive a 25% discount off all products that you order through the Fullscript site. Dr. Carter also uses this site to make personalized patient recommendations based on nutritional analysis and blood work performed at our office. If you need help with setting up your account or finding the nutritional supplements you are searching for, please contact our office at (864)268-8196.