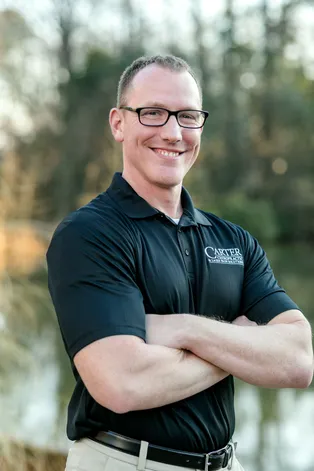 DOT Physical Prep, Process and Price

Quick, accurate and hassle free.
Driver Friendly DOT Physical Exam - $95
Dr. CJ Kosmicki is a Certified Medical Examiner certified by the FMSCA National Registry to provide DOT/CDL physicals.

Get your CDL medical physical exam in 30-45 minutes, in 3 EASY STEPS:
-Just bring a smiling face (matching your ID), a way to pay, and a need to pee-
DOT EXAM STEPS

STEP 1. Fill out a 1 page brief health history.
STEP 2. Complete your DOT physical exam with Dr. CJ Kosmicki, D.C. who is a certified examiner for FMCSA.
Review medical history and discuss special medical conditions

Height, weight, blood pressure, pulse rate, range of motion, breathing, eyes, ears (perform standard vitals + vision test)
Physical exam as outlined in FMCSA guidelines (includes ROM, lung, heart, abdominal, ortho, neuro)
Urinalysis for basic urinalysis test (*Note this is not a drug test)
STEP 3. We complete your paperwork. Photo ID required.
You get a wallet size, laminated DOT medical card for your CDL to keep with you at all times while you are driving.
You get 2 copies of the DOT physical form, one for your CDL, one for the company. If you need, we will also fax the DOT physical form to your company and DMV.
We will keep a scan copy of your DOT physical form on file at our office.
Payment is $95.00 and we take cash, check or credit.
(Sorry, health insurance does not cover the DOT physical exam.)
To ensure we will be available at the time you want, we encourage you to request an appointment here on our website or call us at (864) 268-8196.

DOT Physical Exam: Things to Plan in Advance:

If you have a medical condition you're going to need some paperwork:
Diabetic Condition - Bring a list of medications and name of the prescribing doctor.
High Blood Pressure - Bring a list of medications and name of the prescribing doctor.
Heart Condition - If you've had a heart attack or cardiovascular disease, you'll need to bring a copy of your previous cardiac stress test.
Sleep Apnea - Bring a copy of your latest sleep test results, if you have one.
Medications - List all the prescription medicines you take, including strength and dosage. If you regularly take over the counter medications, such as antacids or allergy pills, list them too.
Contact information - Have names and phone numbers of your doctors in case you need to call and have them fax missing information.
DOT Physical Exam: Things to Do to Manage Your Blood Pressure:

Make sure you don't run out of your prescribed blood-pressure medication.
Remember to take your medication on schedule. If you forget, most doctors recommend taking your medication as soon as possible.
If you're significantly late taking your medication, tell the doctor conducting the DOT physical you forgot to take your regular medication. If your blood pressure is too high, ask to have it rechecked later that day - or even the following day.
Cutting back on caffeine and nicotine can help improve your blood pressure.
Reducing the amount of salty foods you eat and avoiding adding salt to your food can also help to lower your blood pressure.
The weeks before your DOT physical exam, cut back on coffee, sodas, energy drinks, potato chips, etc., and avoid adding salt to your food. Also reduce your use of nicotine as much as possible. Doing this can help lower your blood pressure reading.
The Day of the DOT Physical Exam:

Remember to bring the medical records you've prepared in advance, including your list of medications.
Remember to bring eye glasses for vision test and/or hearing aid (it's surprising how many people forget this).
Drink water. Come with a need to pee.
Getting Past "White Coat" Syndrome:

First off, we understand that this is a very real concern for some drivers.
Secondly, we work with drivers all day long. We understand that passing your DOT physical exam is important to your continued career and your livelihood, and we're here to do everything we can to help you.
Lastly, there are no white coats in our clinic.
Back Pain? Neck Pain? Shoulder Pain? Leg Pain?
Repetitive strain injury builds up over time in long distance drivers. Many drivers come in to see us with back pain. Injuries that we often see are "truckers shoulder", sciatic, carpel tunnel and just soreness in general. Others come in with hip and leg pain. Chiropractic adjustments, physiotherapy and MLS Laser Therapy are key treatments we use to help drivers get out of pain and improve their ability to perform their work.
Did you know.... Low back pain is the single leading cause of disability worldwide, according to the Global Burden of Disease 2010. Also back injuries are the second most common cause of lost work time, next to the common cold.
Chiropractic care has the ability to help improve sleep, stress, mobility and so on, while decreasing aches/pains, prescription drug use, depression, anxiety, etc.
DOT Doctor
Your DOT Doctor at Carter Chiropractic & Laser Pain Solutions is Dr. Christopher Kosmicki. Most drivers just call him "Dr. Koz". Our goal at Carter Chiropractic & Laser Pain Solutions is simple: To support you in protecting your livelihood, and to help you with improved lifestyle choices for your health and for your life. We do our best to help you prepare for your DOT physical exam and make your CDL medical certification as hassle free as possible.
If you have any questions or concern, use the Contact Our Office form below!